This is The KiBO Eclipse Review by Super Affiliate & 7-Figure Earner, Jeff Lenney.
INCLUDES FULL MEMBERS AREA TOUR & VIDEO! (●'◡'●)

Most Kibo Eclipse Reviews are total B.S. and "created" by inexperienced marketers, so make sure you're listening to somebody you trust!
For those who don't know who I am, it's important to know one thing:
I NEVER review a course or product unless I get it first, go through it, and make sure it delivers on what it promises.
That was certainly the case with The Kibo Eclipse so I'll skip the formalities and get to the reason you're here:
Important: If you find my Kibo Eclipse review useful, and I really hope you do – would you please close the sales page if it's currently open and join via my link here? I get a small referral fee if you become a member, and it helps pay the bills!

What IS The Kibo Eclipse Program All About?
I got it, so I can show you!
Full Disclosure: I've Known Aidan for quite some time now, and was able to get some info early on about the kibo eclipse program early on. He's a master at e Commerce business & marketing, and I'm more than happy to share my experiences with you!
The Kibo Eclipse training program is a full-blown e Commerce course that shows people how to make money using a very unique traffic source that has NOT been taught in detail before this!
However, it isn't simply going to be a "relaunch" or "reboot" of the first program.
Last time, with the program a year ago people had to use (and pay for) Shopify at $120.00 per month. This time they won't need to, which in turn will save YOU a ton of money each month. Aidan & Steve have spent literally hundreds of thousands of dollars this year building this software and it will make running with this business model EVEN FASTER and EASIER for people.
Related, see my post: E-Commerce & Amazon Experts Roundup – 17 Experts Share Their #1 Tip
The Kibo Eclipse will be entirely new from the original version launched in 2020, and the follow up in 2021!
The first version of the Kibo Code (in 2020) focused on paid traffic.
The second version (2021) kept paid traffic, but put a major focus on FREE Traffic, including Google, Facebook, Search Engine Optimization and other sources.
The Kibo Eclipse Training Program (2022) will be expanding their reach for traffic, and focus on sources such as Walmart, Instagram, TikTok and many more!

How Does Kibo Eclipse Work?
You be the judge of that!
Aidan Booth & Steve Clayton have testimonials from people earning hundreds, even thousands of dollars each day (up to $50K+ per day) with the this E commerce training program.
Imagine what earning even a fraction of that with what the kibo eclipse training program could do for you?
What could YOU do with $650 a day, or $1,000 in a week like a few of the members discussions above.
Important: If you find my review useful, and I really hope you do – would you please close the sales page if it's currently open and join via my link here? I get a small referral fee if you become a member, and it helps pay the bills!

What makes the Kibo Eclipse training program different to other e Commerce or "make money online" methods such as clickbank is that this is MUCH faster and easier for people to implement, even if they have no previous experience.
With Kibo Eclipse There is NO:
AND - The whole kibo eclipse program system only takes 24 - 48 hours to set up (yes it really does ……) and revolves around just 4 simple steps, which I'll get into further below.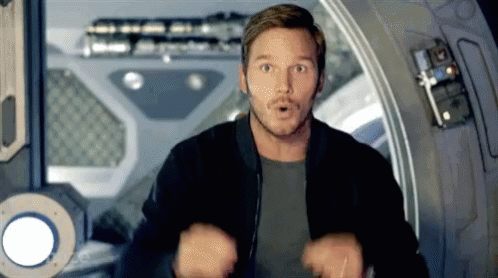 The Kibo Eclipse Process Step-by-Step:
You buy a high quality generic domain name

(Aidan Booth & Steve Clayton have a tool which finds good ones, which you get access to)

You'll set up a simple store with a preloaded high-converting theme

(which with their system,

takes literally 60 seconds)

You'll learn how to pinpoint profitable products

using the kibo eclipse program software (from a selection of about 3 Million items). The niche or market is not the focus – it's the profitability of the products that you're going to be interested in.



The Kibo Eclipse training program teaches you how to find (and provides you with) products and "stuff" that people are searching for and buying, like this Camera Lens attachment, for example! (And, it's on one of the high converting pages that the software builds for you!)

Mindset is a hugely important factor in any online business, and is clearly a big issue for some people taking the kibo eclipse program that is holding them back from being successful. That is most certainly the case with the Kibo Code , so please take a moment to watch the video above on this topic!
Important: If you find my Kibo Code review useful, and I really hope you do – would you please close the sales page if it's currently open and join via my link here? I get a small referral fee if you become a member, and it helps pay the bills!

The 8 Kibo Eclipse Modules
As you know, the kibo eclipse system is being dripped out over an 8 week period. The training is a mixture of LIVE weekly webinar sessions, and additional training added after that.
On TOP of that, the kibo eclipse program includes a TON of bonus training on mindset, additional traffic methods such as Facebook ads, and a ton more that I probably won't be able to cover in this review, as quite frankly it'll take forever.
(Full Disclosure, these are the modules from the Original Kibo Code Program, so while they may be SLIGHTLY different from kibo code , I expect them to be fairly similar)
Week 1:
Here's what you'll learn about and accomplish in your first week:
Ensure you receive software credentials and that they are working properly
Decide on your store name
Obtain your store's domain
Create your logo – do not upload to your store yet. We will do this next module
Set up all of your store's contact info
Set up your payment processor
Sign up for training session for Module 2 in the member's area
Week 2:
The goals for this session include:

The Accountability Program

An update on the Community

Kibo Live Event Info

Kibo Code Kickstart – this is a surprise we've been working on for a while!

Fun contests!

Review steps to execute the next action items in our plan, so we're ready to send traffic and make sales by next week

I know, I know...you want to know when you'll start making money, but don't worry - that's coming in the 3rd week of kibo Eclipse, NEXT WEEK!!!!
This module's focus is on keeping accountable so you DO make money, as well as other cool things!
Week 4:
The machine is now running. You've started running traffic and have MAYBE made some sales by now, but if not - don't worry, it'll come soon!
It's time to tune it a little and put the foot on the accelerator!
If you've completed the other modules, CONGRATULATIONS! Keep the momentum going. If you're a little behind, no problem, just keep making progress!
This is what we're doing next in kibo eclipse training program:
Google ad optimization (you're going to become a ninja)

More on Customer Service

Getting going with Microsoft Shopping

Traffic scaling and optimization
Week 5:
This week with the kibo eclipse program, you're going to begin optimizing your Microsoft ads, use the profit vauilt to find 3-5 new products, write product listings following "the perfect listing" video, and more!
Week 7:
Week 7 of kibo eclipse program won't make sense if you haven't gone through the first 6 weeks of training already.
All of the training this week is around Klaviyo, Wheelio and email. You don't have to install these right away, because there is a monthly cost to them. Only consider them once you are gaining traffic and making sales, but definitely do so, because they will make you extra money.
Basically, you're going to learn all about EMAIL MARKETING, and how to build an email list of leads & buyers that want to buy from you again!
You'll also learn the abandoned cart email flow, new customer thank you email flow, newsletter email flow, and even a non-buyers email flow!
All GREAT things to capture and re-capture the attention of potential/lost buyers!
Week 8:
Week 8 is your our last "core" training session, though there are still many other webinars in the near future.
This week in the training there are only two videos, and one of them is a clarification and re-do of the Google and Facebook pixels.
They also have one video on target ROAS for Shopping campaigns, which is an automated bidding strategy.
BUT WAIT, THERE'S MORE! (9-13)
After Module 8 is finished ... you are NOT finished with the kibo eclipse program! Not even close. Modules 1 through 8 was just the core training to get you up and running.
Aidan Booth, Steve Clayton and their team will always continue to support you in your business, and in these expansion modules we will be offering new training, techniques, updates and strategies to skyrocket your business and your profits ever higher.
In this expansion module, we talk about bulk buying from overseas and finding a fulfillment warehouse to sell your products from.
The Expansion Topics:
After Module 8 of the kibo eclipse program is finished ... you are NOT finished! Not even close. Modules 1 through 8 of the kibo eclipse program were just the core training to get you up and running.
Aidan Booth and Steve Clayton and their awesome team of mentors will always continue to support you in your kibo eclipse business, and in these expansion modules they'll be offering new training, techniques, updates and strategies to skyrocket your business and your profits ever higher.
Empire Building

Store Resuscitation Plan

Partnerships

Copywriting

More on Outsourcing

And a LOT more on top of all this!
Needless to say, there is a LOT of training and support from Aidan, Steve Clayton & Team!
The Kibo Code Product Hunt Store Software
How Much Does Kibo Eclipse Cost?
The cost of Kibo Eclipse is set at $3497, but there will be a payment program of 3 or 4 months in place for those who are unable to make a lump sum payment up-front.
Is There a Refund Policy?
YES! There is a 30 day refund/money back guarantee for members, so there truly is zero risk for those who want to try it out, but are not 100% certain if it's for them.

Video of The Members Area & Store Builder Software
(Important) Why You Should Listen To Me
I have gone through the Kibo Code 2020 & 2021 training!

I've seen every video, read every document, and listened to the replays when I was not able to attend live.
I COMPLETED The Training, and built a profitable store using what I Learned!
My Kibo Eclipse Review (Based on 2021 Version)
First of all, THANK you for going this far into my review!
In all of my years doing affiliate marketing (since 2007, give or take), I've NEVER seen anybody teach this method being taught in the kibo eclipse program, which as you now know is high-converting Bing shopping & Google shopping traffic (it's SUPER cheap too).
It's something we ALL see every day, and probably buy from just as often as we do from Amazon. (True Story, I just picked up my $11,000 Panerai Luminor watch (pictured above) from Google shopping, because it lead me to the store with the best deal for the product).
A few very important things to remember about Kibo Eclipse:
You need you to understand that the Kibo Eclipse program is NOT a course where everything is completely done, perfect, tested by thousands, sleek, shiny and will get you from 0-100 right out of the box
Kibo Eclipse is not a toaster where you buy it and expect it to make toast right when you plug it in.
Instead, it's a journey we are all on together, and while you WILL make money the first month of your training, everybody's experience will be different.
Some students will have a gradual upward curve of income right from the start …
Some students will rises and falls, but progressively going up …
Some students, due to personal or life issues, won't be able to start on this for a few months …
My Kibo Eclipse BONUS

($13,825.00 REAL VALUE & GROWING!)
ALRIGHT – what Kibo Eclipse Review would NOT be complete without an AMAZING bonus to accompany it.
After going through what I can from the Kibo Eclipse program, and speaking with Aidan about what's being taught – I've put together a few things that I feel could help make YOUR experience as a KiBO Eclipse student even better.
A little background first, my name is Jeff Lenney – I'm a full time Affiliate Marketer, living in Orange County, California with my wife and 2 kids. Prior to JUST working for myself, I was the head training coach for Anik Singal (from 2012 – 2015), and have worked with many other top online marketers, such as Dori Friend, Jimmy Kim, and even Timothy Sykes (the Penny Stock Guru).
I've been involved in product creation & coaching for products like Profit Academy, Publish Academy, Build my List, Inbox Blueprint and others.
What's the point of my telling you this? My point is – if these Internet Marketing Superstars regularly seek me out to help them with THEIR marketing & students – there must be a reason for that. 🙂
Here's a picture of me speaking at one of Anik Singal's High-End Private events, in Washington DC.
Here's another of me speaking in Dublin, Ireland! (Yes it's the same hat, it's my favorite, don't judge! LOL)
Instead of offering you bonuses that will do you ZERO good and have nothing to do with the course, such as pre-built websites, or even iPads (fun, but WON'T help with your business) – I have a few AMAZING bonuses that will 100% help you achieve better results with the course.
I'm Doing The Program WITH YOU!
Which Top Affiliate do you think is actually going to be DOING the kibo eclipse program training too??
Give up....? It's Me!
I'll be attending the live kibo eclipse system training, and building my OWN Kibo Code Store Step-By-Step, adding products, sending paid traffic - just like you!
If you get stuck along the way in your kibo eclipse system journey and need any help, shoot me an email and I'll be happy to help you in any way (within reason) that I can!

Personal Coaching with Me! ($2,500 Value)
- Hop on a 30-60 minute skype call with ME where I'll review your kibo eclipse program website & plan once it's set up, OR just answer any questions you have. (LIMITED availability for first 50 buyers.)

You can use this call for whatever you want! Many will use this to create a plan for ranking their product pages easier in Google and Bing.
- On top of this - you can EMAIL ME any questions you have about kibo eclipse system directly for the first 60 days, and I'll be more than happy to give you any guidance I can!

- IMPORTANT: To avoid serial refunders seeking free coaching, you can NOT claim the Skype call until 4 weeks after the kibo eclipse cart CLOSES - HOWEVER you'll get everything else immediately!
Social Ad Hacks - Full Course by Matt Grey Ford - Sold for $997
For MY Kibo Eclipse Students only, this training teaches you how to find your precise audience, build your message to speak directly to them, and how to build out campaigns that can create six figures in profits.
He sells this from stage for $997, you'll get full access as part of my bonus.
ReTargeting Revenue - $997 Value
If you pick up the kibo eclipse program via my link, I'm ALSO giving you full access to ReTargeting Revenue, by Matt Gray Ford.
This hasn't even been released yet.In It, Matt takes you by the hand, and shows you how to plan and execute re-targeting campaigns to maximize profits.
Trust me, kibo eclipse program students DON'T want to be caught WITHOUT this epic workshop style training in your arsenal, it will be selling for $997 later this year.

Sales Writing Mastery: Secrets From Over $50,000,000 In Sales - $397 Value
In this bonus, you'll learn A proven formula for generating sales through any kind of media (video, written, audio, etc)!
14 eCommerce Email Templates: Plug-N-Play Profit Machines - $197 Value
In this bonus, you'll learn A set of simple email templates that can be used to increase profits on eCommerce stores.
Does my Review have your attention yet? I thought so

Join Kibo Eclipse Now
...and get ALL of my amazing bonuses with it!
>>> Here's what you do: Sign up for The Kibo Code here, then EMAIL ME with your receipt # and I'll hook you up with my sick bonuses and contact info!
You DO need to click on MY link and give me the affiliate credit in order to get the bonuses – so make sure my link is the last you clicked.
>>> Get Started Now with my bonuses
Talk soon and if you have ANY questions, please let me know!
Jeff Lenney
What is an E-Commerce Business?
An e-commerce business is one that makes its revenues by means of selling products or services over the Internet. It's also known as electronic commerce. The other methods are classified by SIC code 5299 "Other Information Services".
E-commerce websites have slowly become famous during the last few years because of factors like economic crisis, shifting trends in buyer behavior, etc. Technical development has enabled easier access to online buyers while the number of consumers engaging in online transactions has increased exponentially. E-commerce merchants can sell their goods and services directly to potential customers without any middleman intervention. This saves time & money for both parties making it a cheap method compared with traditional retailing modes. Shopping through devices is becoming increasingly popular due to convenience and easy access.
For companies, an e-commerce website is a powerful sales tool as it offers greater visibility for their products since searches can be made by country, city or state leading to increased customer loyalty & goodwill which is now possible with the use of digital media & online marketing. Transaction procedures are carried out smoothly with the help of payment gateways like PayPal and skrill merchant accounts .
Online merchants use buzz marketing techniques like building relationships and email campaigns to promote their business and increase traffic over time. They also utilize strategies like search engine optimization (SEO) , affiliate marketing, social media networks and banner advertisements to boost awareness among potential customers. E-commerce websites include both retail websites as well as auction sites where buyers/sellers can post orders and communicate with each other.
Many e-commerce websites also provide their customers with an option to rate and review products after use, which enables other prospective buyers to make efficient buying decisions. This method reduces the risk of online shopping as it helps them get a glimpse of the product/services before actually buying them.
This has been a small introduction for e-commerce business . If you have any questions, let me know!