6
WP Profit Builder Review
WP Profit Builder Review
Thanks for stopping by to check out my WP Profit Builder Review.
WP Profit Builder is a squeeze page/landing page creator by Internet Marketer Sean Donahoe.
Some of it's features include:
Over 60 Pre-Designed Sales, lead & Marketing pages in their library (view samples here)
Easy to use Drag and Drop style page builder, works with any wordpress website.
No Coding required, period – just drag, drop and go.
Easy to set up high converting squeeze pages in minutes, not hours
No Monthly Fee's (I have to admit, this is great)
Creates 100% Responsive AND Mobile Friendly Squeeze Pages
My WP Profit Builder Review
Okay, I get it – you know the features so what do I think about it?
Well to be honest, I've been using WP Lead Rocket and even LeadPages for quite some time and thought i'd seen it all. WP Profit builder REALLY impressed me in that:
It builds LeadPages styled pages (1 step, 2 step, surveys) WITHOUT requiring me to pay a $65 monthly fee.  They look amazing, and are far from ugly.
It really IS as easy to set up as they say – the FIRST time I used it, I had a squeeze page up within a few MINUTES – and it converted at over 65% to cold traffic the FIRST time I used it.
I have to say, it's newbie friendly. I've CONSTANTLY showed my coaching students how to use it, and have been amazed at just how easy they're able to use it and get squeeze pages of their own up.
Honestly, it does what it says.  It's not magical, it's just a very capable and easy to use squeeze page builder.  If you want a high converting squeeze page that's easy to make, this is for you.  If you don't, then I'm not sure why you're reading this review to begin with. LOL
All you have to do is provide the traffic and watch it convert 🙂
WP Profit Builder Examples
Here are a few SMALLER samples of some of the pages WP Profit Builder has built, to view thumbnails than open up to full size – click the image below.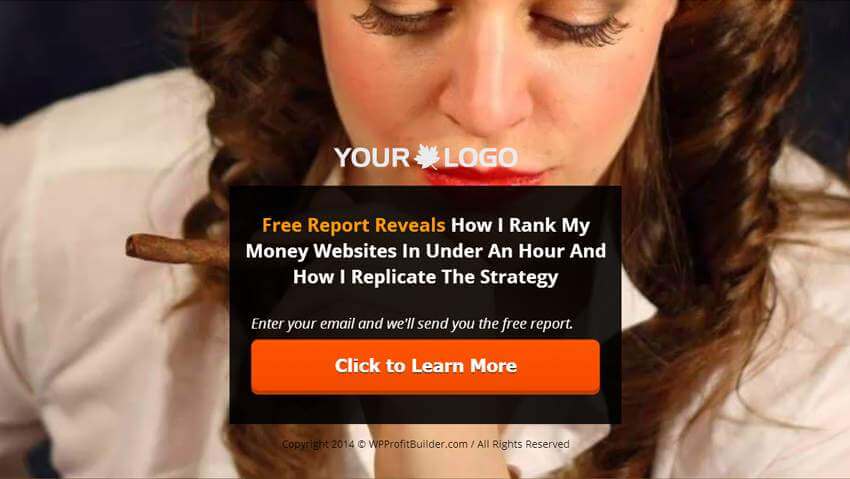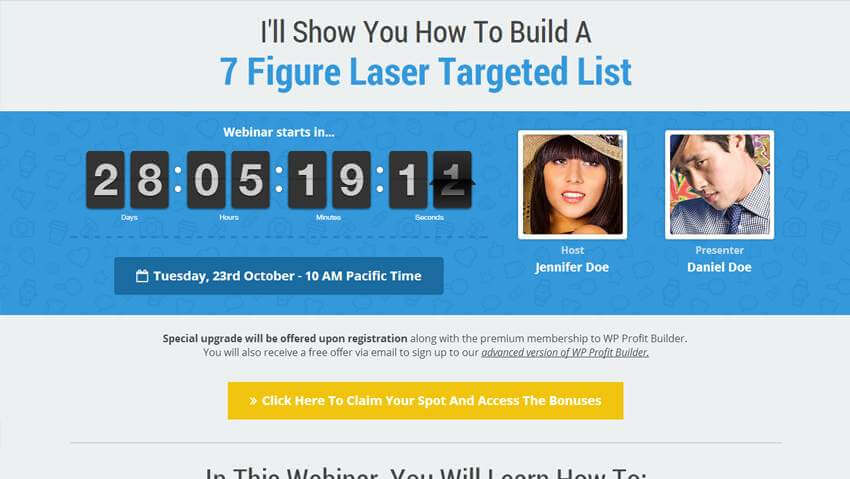 >>> Purchase WP Profit Builder Here
Anyways, I DO have to recommend it. It delivers what it says, just make sure you take the time to write good copy for your page to REALLY improve your conversion rate!
Check out this demo video of WP Profit Builder, then pick it up below!
>>> Purchase WP Profit Builder Here
WP PROFIT BUILDER BONUS

If you have ANY questions, please let me know!
Thanks 🙂
Jeff Lenney